Lawn care is more than just turning on your lawnmower and letting it run around to cut grasses. The time and effort required to maintain your lawn will test your patience. If you are looking for convenience and quality results, it's best to hire a company to maintain your lawn in Toronto.
Deciding between mowing your lawn and owning the maintenance versus hiring a professional to do it is a no-brainer. At first look, there's a lot of advantages to it—you won't have to spend money for professional lawn care services, you can use your lawnmower and enjoy the opportunity to tend your lawn, and it's a great exercise.
Besides those things, there are practically no other advantages. Worse, you'll be compelled to stick to a schedule to tend your lawn if you want to maintain its beauty. It's also going to be a nightmare if you bump into some situations where you'll need to diagnose your equipment, clean up the chemicals sprayed on the ground, or fixing walls or windows damaged because of objects inadvertently thrown by the mower.
These are 4 amazing benefits of hiring a professional lawn care company to maintain your lawn.
1. GET FANTASTIC AND QUALITY RESULTS - HAVE THE BEST LAWN ON THE BLOCK
The biggest reason why you're hiring a lawn care service is to get fantastic results. Regardless of the years you've spent mowing your lawn, the results that you can achieve is still far from what a lawn care service can deliver. Their work is hands-down outstanding!
That's because they have professionals trained in this field. You're not only paying for the skills and experience, but you're also paying for the tools and equipment. Again, your lawnmower may be able to do the job, but the lawn care service's machines can produce amazing results.
If you want quality and upscale the beauty of your lawn, then hire a professional lawn care company. They can transform your lawn to look like a multi-million dollar landscape and keep it that way if you trust them with the maintenance.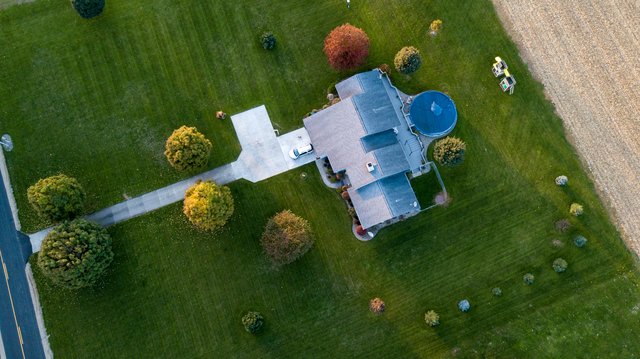 2. SAVE YOUR TIME - SPEND YOUR TIME ON MORE IMPORTANT THINGS
Time is an expensive commodity. Be honest for a second and look into how your regular week looks like—work, school, church, date with your spouse, movie night, family time with kids, etc. The list goes on and you won't even realize, no time has been allocated to cleaning the house or mowing your lawn. How often do you get a chance to mow your lawn?
What professional lawn care companies can provide you is time. It's one of the hugest benefits of hiring them. Besides getting the aesthetics that you expect them to deliver, they can save your valuable time. You don't have to worry about a messy lawn as well as finding a perfect time to tend to it. You can easily give the lawn care service a call and they can send their best technicians and landscapers to take care of the job.
3. LESS LIABILITY - STAY SAFE AND RELAX
Perhaps one of the things that are overlooked when maintaining a lawn is the liability that comes with it. Of course, no one would expect something bad to happen. However, you can never avoid any disaster to happen. It can be an annoying mechanical problem or a minor mishap because of debris shooting from the mower. Regardless, all these are going to come out of your pocket—repair of the mower, fixing the damages in the house, or hospital bills for injuries.
Lawn care companies offer safety and own the liabilities involved in lawn care and maintenance. They employ cutting-edge technology to minimize any possible mishap or disaster that comes with tending your lawn. These companies also comply with Canada's Employee Health & Safety (EH&S) protocols; a lot of them are even certified with specific ISO's related to EH&S. Lawn care service companies also have insurance to cover for any damages or injuries that may occur.
That said, you won't have to worry about putting yourself in danger by operating a mower and running it around your lawn. At the same time, you can avoid spending enormous amounts of money on any fiasco. Which brings us to the 4th benefit of hiring a lawn care company to maintain your lawn.
4. COST - SAVE MONEY AND ENJOY THE SUN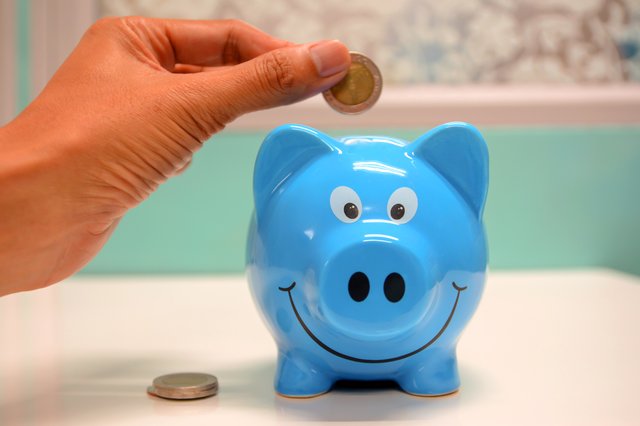 If you worry about the cost of hiring a lawn care service company, you should be more worried about how much money you're going to spend if you do it yourself. You might think that having a lawnmower is the only investment you'll need—you're wrong!
Mowing your lawn and maintaining it can be pretty tricky. It will require you to use different tools and equipment if you want to achieve a specific look as well as troubleshoot whatever problems that may come up. Hiring a lawn care service company can save you a lot of money in the long-run. You won't have to invest in expensive tools and equipment at the same time worry about spending more money on any troubleshooting or repair out of a botched mowing work. The lawn care service can take care of all of that.

Ultimately, it is better to hire a company for lawn care with Procally than doing it yourself. It comes with huge benefits plus it is way more convenient. You don't have to think hard—trust your lawn care with the professionals!