Don't be a victim of fly-by-night repairmen. If you need a handyman to fix a leaky faucet or to install a new roof, you must know how to qualify them before offering them the job. It's easy to be lured by rambunctious sales talk however, you must know what the key things are to look for when hiring a local handyman in Toronto.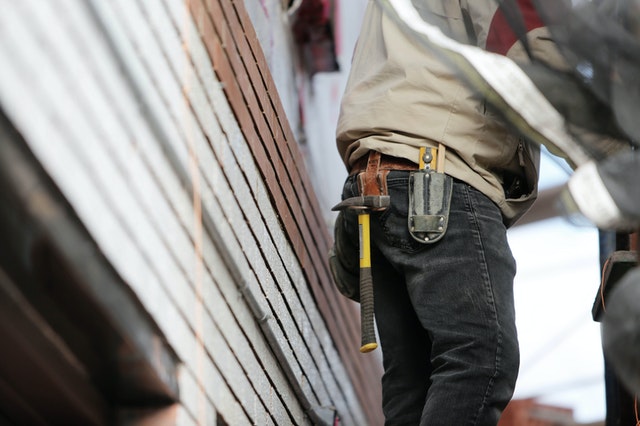 The province of Ontario requires contractors to acquire a license to perform specific trades. A local handyman in your area must be able to acquire at least the minimum qualifications to get a certificate from the city to perform home repairs and construction projects. Hiring a handyman who has earned a Certificate of Qualification guarantees you that he has knowledge and experience to do the work versus some other posers who promises you that they can take care of the job.
Looking for a local handyman in your area that you can trust can be a daunting exercise. First, you don't know where to start. Second, you don't know what you're looking for. The list can go on and worse, the decision only boils down to one thing—the price. If you're unsure what to look for when hiring a local handyman in your area, the following are the 5 key things that can help you with your decision.
1. References and reviews. It's important to thoroughly read the reviews and testimonials of the handyman's previous customers. This might be a little tricky to pull off especially if the handyman doesn't have a website or is not associated with any handyman forums or community. You can start by asking family and friends as well as neighbours or officemates about a particular handyman that you have on your list.
Another brilliant way to acquire feedback about the handyman is to ask the handyman his references that you can call. If the handyman is unable to provide any references, that should be considered a red flag. An honest handyman is more than willing to provide his references, which can ultimately support his capabilities and experience.
2. License and insurance. Another thing to require for a local handyman in your area is a license. Depending on the project as well as the scope, whether it's a roofing project, electrical works, plumbing works, etc. The local handyman should have the appropriate certifications and license to carry out the work. Working a handyman who is not certified to do electric works, for example, not only endangers you and your home but also the handyman himself.
Another important thing to ask about the handyman is if he has insurance. This guarantees you that he's covered if something bad happens while doing the work. You'll get to save money from the cost of the damage of your property as well as costs for the handyman's hospital bills.
3. Years in the business. A licensed handyman who has earned a Certificate of Qualification or a license must have already completed at least a 4-year apprenticeship for a given trade. This means that the handyman has been exposed to many different situations as well as acquired years of experience doing the work. One of the smartest ways to pick a handyman is to find out how many years has he been in the industry. Certainly, you'll choose someone more experienced than someone new in the business.
4. Portfolios of previous work. What makes a particular handyman better than the other is the portfolio. Rarely does a regular handyman keeps track of his previous work and documents them. If the handyman can immediately provide you with a portfolio of his recent work as well as provide documentation and pictures, then he should be on top of your list. A handyman's portfolio can give you a quick snapshot of his completed works as well as how well he's done the work. This is also a great method for acquiring reviews and references.
5. Price. One of the main reasons why you're going to hire a handyman over a contractor is the price. The handyman's fee can help you decide whether to hire him or just go with a repair contractor to do the job. Repair companies and/or contractors are a bit expensive compared to a local handyman in your area. You can get the expertise, experience, and tools at a much lower price when you hire a local handyman. You can request for a quote from different handymen in your area and compare prices to help you decide who to hire.
CONCLUSION

A lot of homeowners easily get fooled when a local handyman knocks on their doorstep and offer repair. Never sacrifice safety. These five key essential things should help you hire the best local handyman in your area with Procally. Always have your qualifications ready and trust the information that you gathered before jumping into major decisions.