Fencing is a tricky job. It's easy to get drawn to the appeal of doing the fence yourself. It looks really easy at first look—you just need a hammer, some logs or pieces of wood, nails or nuts and bolts, wires, a few hinges, etc. Well, it's actually a little bit more complicated than that.
If you want to get the job faster and see quality results, then it's best to hire a professional fence contractor in Toronto to take care of your fencing needs. While there's no specific regulation for the fencing trade and its professionals, the Ontario College of Trades regulates the appropriate certification required for a contractor license. This involves all the different trades from carpentry to fencing.
That said if you're going to hire a professional fence contractor for the job, find one who is duly licensed and has the appropriate Certificate of Qualification to perform fencing jobs. You'll not only going to save time, effort, and money in the long run, you'll also get the best results that can augment your home's aesthetic and value. Here are the key benefits of hiring professional fencers to build your fence.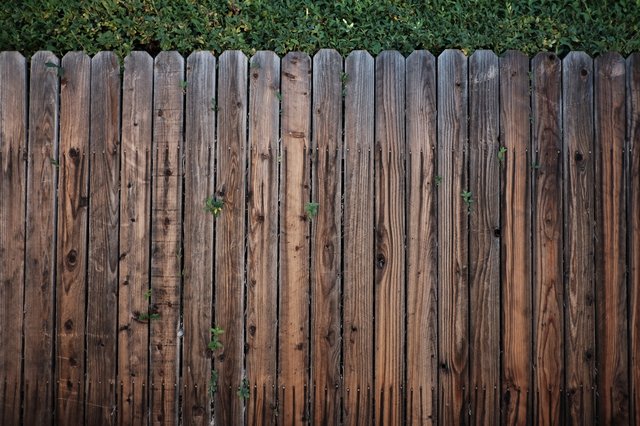 1. RIGHT FENCE AND PROPER EQUIPMENT FOR YOUR PROJECT
Hiring a professional and licensed fence contractor works wonders in terms of its dynamics. For example, you may already have a type of fence in mind as well as what it's going to look like, but the professional contractor can also build around that idea and propose a much better option to get the result that you want.
This is one of the key benefits of hiring professionals, they can help you choose the right fence! These professional fence installers can offer experienced-based styles that would complement your house and the neighbourhood. On top of that, they know what materials to use, provide ideas on the placement, and more importantly, use the right tools and equipment for installing the fence.
2. GETS THE JOB DONE FASTER WITH PROFESSIONALS
Fencing may sound like easy work but it's quite tricky to pull off. It also takes quite a time to complete the work. The whole exercise of fencing includes the decision on what materials to use, the placement, designing the overall look, and the actual installation itself. Building the fence should also be sturdy for the fence to last long.
In a lot of cases, DIY fencing ends up with major rework after it has collapsed, got broken, or eventually damaged. Professional fence installers ensure that the fences are built strong, sturdy, and one that will last for a long time without sacrificing aesthetic value. Their method of installing fences are also aligned according to the standards in the industry.
3. MORE COST EFFECTIVE SOLUTION AROUND
What you want to avoid is spending too much money on building or installing a fence. Most of the time, when you do the work yourself, the fencing project takes longer to complete, and you end up spending on equipment, tools, and materials. Besides, mistakes and errors in the installation can cost you more money.
Hiring a professional fence contractor can save you money in the long run. You won't have to worry about costly mistakes or unnecessary replacements or repairs. The fence contractor specializes in this kind of work and is certified to get the job done more cost-effectively.
4. AVOID MISTAKES AND PROBLEMS BEFORE THEY HAPPEN
Mishaps and mistakes during the installation of the fence can happen. In some very few instances, even professional fence installers make mistakes. How much more if you DIY? You're prone to commit mistakes, especially when you have no experience doing fencing work! To avoid excessive costs caused by repairs, replacements, and troubleshooting, trust the fencing work with a professional.
5. QUALITY WORK AND WARRANTY FOR YOUR NEW FENCE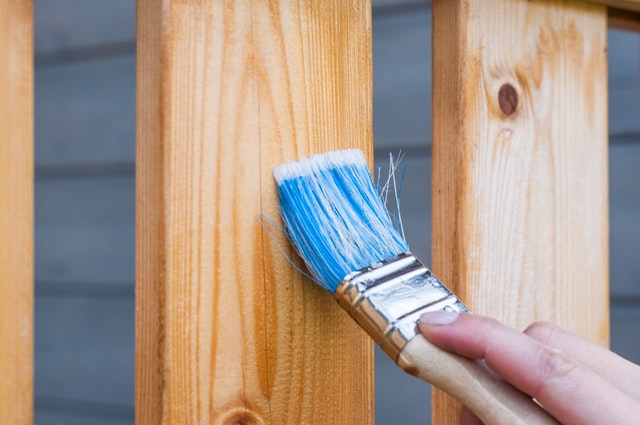 One of the huge benefits of hiring a professional fence contractor is the quality of work you're getting. The quality of the result that you're going to get far outweighs the cost of hiring these professionals. You're not only getting a sturdy and solid fence but you're also getting the exquisite aesthetics that you want. The overall results can drastically augment the aesthetic and economic value of your home.
Also, professional fence contractors offer a warranty for their work. Not only will you get quality results, but you'll also be covered for any repairs within the warranty period. That's why it's also extremely important to hire a contractor that offers a warranty for their work.
6. LEGAL COMPLIANCE
Lastly, professional fence contractors carry out fencing work according to industry standards. On top of that, they align with the city's legal rules and compliance requirements. They can take care of the documentation and the specific regulations about fencing within the neighbourhood.
CONCLUSION

At the end of the day, you just want to get away from the stress and hard work of doing your fence. It doesn't matter if a DIY may sound like a superb and triumphant idea. What you need is to save money, have less effort, and a sturdy and brilliant looking fence by hiring with Procally.