Proper eye care is dependent on your decision to see the right doctor at the right time. Whether it's fitting your eyeglasses or undergoing treatment for an eye condition, you can save a lot of time by knowing who to visit. If you're confused about whether to see an optometrist or an ophthalmologist, let's look at their differences below as well as understand what optometrists can do for you in Toronto.
DIFFERENCES BETWEEN AN OPTOMETRIST AND AN OPHTHALMOLOGIST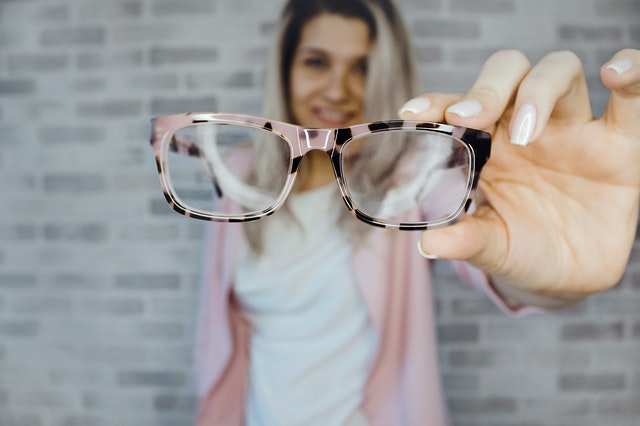 The differences between an optometrist and an ophthalmologist boil down to education and practice. An optometrist completes an undergraduate college program and a 4-year post-graduate optometry program to obtain a doctor of optometry degree. Optometrists also acquire additional training and complete at least a 2-year optometry fellowship.
An ophthalmologist, on the other hand, completes a full medical program and undergoes a 4 to 7-year residency in ophthalmology. This can also be followed by another 2-year specialty fellowship.
Both the optometrist and ophthalmologist play an important role in eye care—whether it's general eye care and maintenance, or treatment and surgery. However, there's a specific scope that optometrists can't do but ophthalmologists can, and that is performing surgery and treating complex or severe eye conditions.
WHAT CAN OPTOMETRISTS DO TO YOU?
On top of just fitting eyeglasses and performing eye checks, which are what most people know about optometrists, they can also do a lot of essential things to you. You won't have to see an ophthalmologist right away if the purpose of your visit is one of the following examples. Keep in mind that optometrists are experts in the eyes, and they can diagnose and treat eye conditions remarkably.
PROFESSIONAL, EASY EYE EXAMS
The most common procedure that optometrists do is performing eye exams and vision tests to patients. They can diagnose certain eye conditions, such as astigmatism, nearsightedness, and farsightedness. They can treat these conditions effectively too.
Optometrists use different tools and technology to effectively check your eye. They usually employ a Tonometer to measure the pressure of fluids inside your eyeball. The phoropter is one of the oldest and most basic optometrist tools designed to measure the refractive error as well as determine your eyeglass number. Other tools include an autorefractor, retinoscope, VT 1 vision screener, retinal camera, and Snellen chart.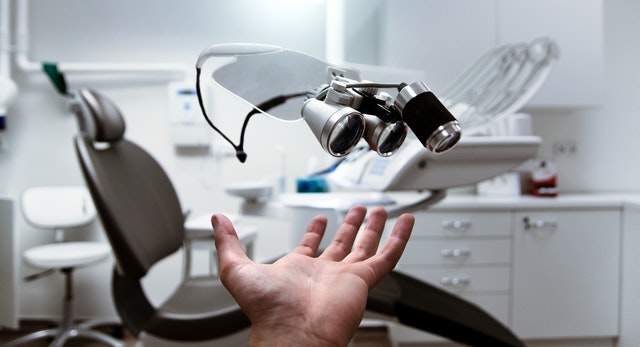 PRESCRIPTIONS WHEN YOU NEED THEM MOST
One of the most common but essential things that optometrists can do for you is to write prescriptions for eyeglasses, lenses, visual aids, and contact lenses. They can also write prescriptions for medications and other eye treatments. Depending on the severity and complexity of your eye condition, optometrists may also refer you to an ophthalmologist for further diagnosis or surgery.
SPECIAL CONTACT LENSES SO YOU DON'T HAVE TO WEAR GLASSES
Another most essential part of what an optometrist can do for you is to fit specialty contact lenses. This procedure requires the expertise of the optometrist over an optician majority of the time.
While an optician may be capable of fitting specialized lens fittings, you'd still want someone who's an expert in this area. Seeing an ophthalmologist is also too much for this type of procedure let alone too costly. Optometrists specialize in difficult and complex lens fittings and are the best choice for this type of procedure.
SAFE DIAGNOSIS AND TREATMENT OF EYE CONDITIONS
Optometrists have extensive knowledge in the science of the eye and how it works. They can perform eye checks to accurately diagnose your specific eye condition. They can detect fairly efficiently eye injuries, diseases, and other eye disorders. They employ different tools and technology to help them pinpoint the cause of your condition. If surgery is not required, such as having blurry vision, eye infections, dry eyes, glaucoma, floaters, or general eye pain, optometrists can perfectly treat any of these conditions.
Optometrists may recommend you start wearing glasses or change the lenses of your eyeglasses. They can also give you an option to wear contact lenses if your lifestyle allows you to do so. Other treatments can involve medications for a specific period as well as the application of topical medicines or eye drops. For routine eye checks and maintenance, optometrists are your best choice.
POST-SURGERY EYE CARE
Optometrists and ophthalmologists work hand in hand for serious eye conditions and diseases that involve surgery. Ophthalmologists take care of complex medical procedures and surgeries. Consequently, optometrists handle post-surgery eye care. They specialize in ensuring the healing process is monitored and taken care of. Optometrists can also offer practical eye care tips that you can do at home. Any type of post-surgery rehabilitation can also be undertaken either by an optometrist or an ophthalmologist.
CONCLUSION

Ultimately, the choice for seeing an optometrist or an ophthalmologist depends on your specific eye care need. Understanding what optometrists do over what ophthalmologists can do can tremendously help you decide faster. More importantly, you also have to see someone you're comfortable with as well as someone you can trust. Procally is one source that can help you find a trusted, local optometrist.