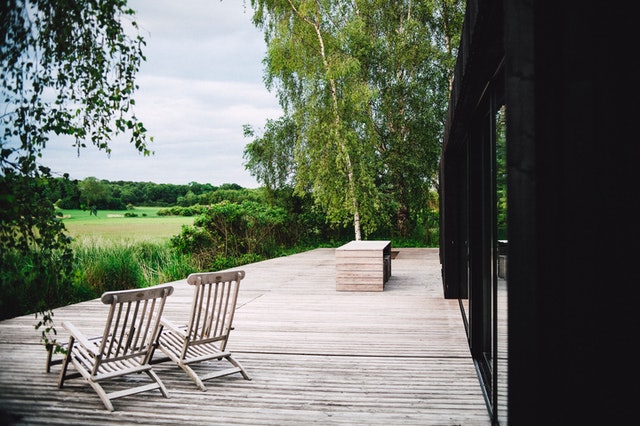 Summer and springtime are always fun to enjoy outdoors. You can sit outside and enjoy the warmth of the sun while sitting on a seat on your deck. You can also invite friends and family over for some barbecue and spend the rest of the day outside.
Whatever activities you may have in mind, it's important to make sure your deck is ready for these fun and memorable times. However, you can't avoid wear and tear to happen as much as you can't stop the rain, snow, or the sun from doing damage to your deck. That's why it's fairly understandable to perform some checks, do some minor repairs, and apply some new paint or refinishing treatment to give your deck a fresh look.
WHY HIRING A DECK REPAIR COMPANY MAKES MORE SENSE THAN DIY?
There are indeed certain things that you can do on your deck to rejuvenate it. Perhaps some minor repainting, ensuring all the boards and screws are intact or giving your deck a fresh refinishing. It can really be a fun weekend project.
However, in a lot of cases, a professional deck repair company in Toronto or a decking contractor would make more sense. A certified decking contractor is capable of exhaustively checking your entire deck and performing the needed repairs. On top of that, the deck repair company is capable of complex repair projects and even a complete remodel.
1. MINOR REPAIRS SO YOU DON'T HAVE TO
There are minor repairs that you can do as a weekend project. But these are very limited situations. When you talk about loose boards or rotten wood, then it's time for you to hire a professional. The main reason for this is you don't want to sacrifice safety over just having fun or trying to save some money. At the end of the day, repairs will really cost you money. When done right, you can save money in the long run.
Professional deck repair companies can repair loose boards, sand and treat rotten wood, fix uneven stairs, repair shaky deck railings, replace warped and chipped deck boards, and more. They can give recommendations on what materials to use that can give your deck a longer life as well as a much-elevated aesthetics. Professional deck repair contractors can also put together an estimate of the whole project plus the timeline of the completion. Most often, these things are not carefully considered when you attempt to do the minor repairs yourself.
The other thing is the ability to determine underlying issues over superficial flaws. By doing it yourself, you will instantly address the superficial flaws. This can be dangerous in the long run because you'll be oblivious to any of the underlying issues that may compound over time and end up collapsing your deck. Decking contractors have a more exhaustive method in checking the nooks and cranny of your entire deck to ensure that they're not missing anything.
2. DECK REMODEL TO GIVE YOUR DECK A NEW IMAGE
Deck repair companies are also experts in terms of remodelling your deck to transform it into something more brilliant. They can help accomplish what you have in mind for your deck's new look. Decking contractors can help you throughout the journey of planning, designing, and rebuilding of your deck.
They can keep you updated with the ever-changing styles and designs that can fit your yard. Whether it's a quick makeover or a major remodel, hiring a professional is the best decision. Not only that the design, materials, and labour are covered, all the paperwork involved is covered. Especially the permits that the city of Toronto requires for any type of construction as well as the fees, certificates, and plans.
Hire a professional decking contractor even if you're just intending to reposition the stairs or upgrade the railings. Even when you're just planning to give your deck an overall new finish, a professional decking contractor is a better choice compared to doing all the work yourself.
3. BUILDING A BRAND NEW DECK TO IMPROVE YOUR HOME
While deck repair companies specialize in the repair of decks, porches, patios, etc. They're also the best people to hire if you're just planning to build a new deck for your yard. The deck doesn't always have to be rectangular in shape-a professional decking contract can help you with the design that you want. Besides, the new deck that your building will depend on the purpose, the size of your yard, and how it can complement your house.
Hiring a professional decking contractor can enhance the aesthetic value of your home by collaborating with you in terms of the design, the size, and the materials to be used. Certainly, these decisions can be a taxing exercise if you're going to own these. With a professional decking contractor, you'll be assured that this carefully considered and you're going to get quality results.
CONCLUSION

At the end of the day, hiring a professional deck repair company with Procally can save you time, money, and effort. They have the expertise, experience, and tools to carefully look into every corner of your deck and fix what's needed. Most importantly, you're getting safe and quality workmanship!